Offered within Ipswich and parts of the Somerset, Lockyer Valley and Scenic Rim regions, our Mobile Support Team provides housing support. This program can be accessed by young people, adults and families who may be homeless, sleeping rough or couch surfing and are seeking support to find or maintain accommodation.
Our case managers provide practical, hands-on support to assist in addressing any barriers you might be facing when it comes to your housing situation. Some of these include if you have a limited or a lack of rental history, housing affordability issues, a lack of essential household items as well as learning vital skills in preparation for living independently. Levels of support and how long you might engage with our team is completely guided by you.
Our Mobile Support Team can come to you and help you develop a plan, set goals, link you in with other services and provide personalised case management. Get in touch today to find out more or to begin a referral.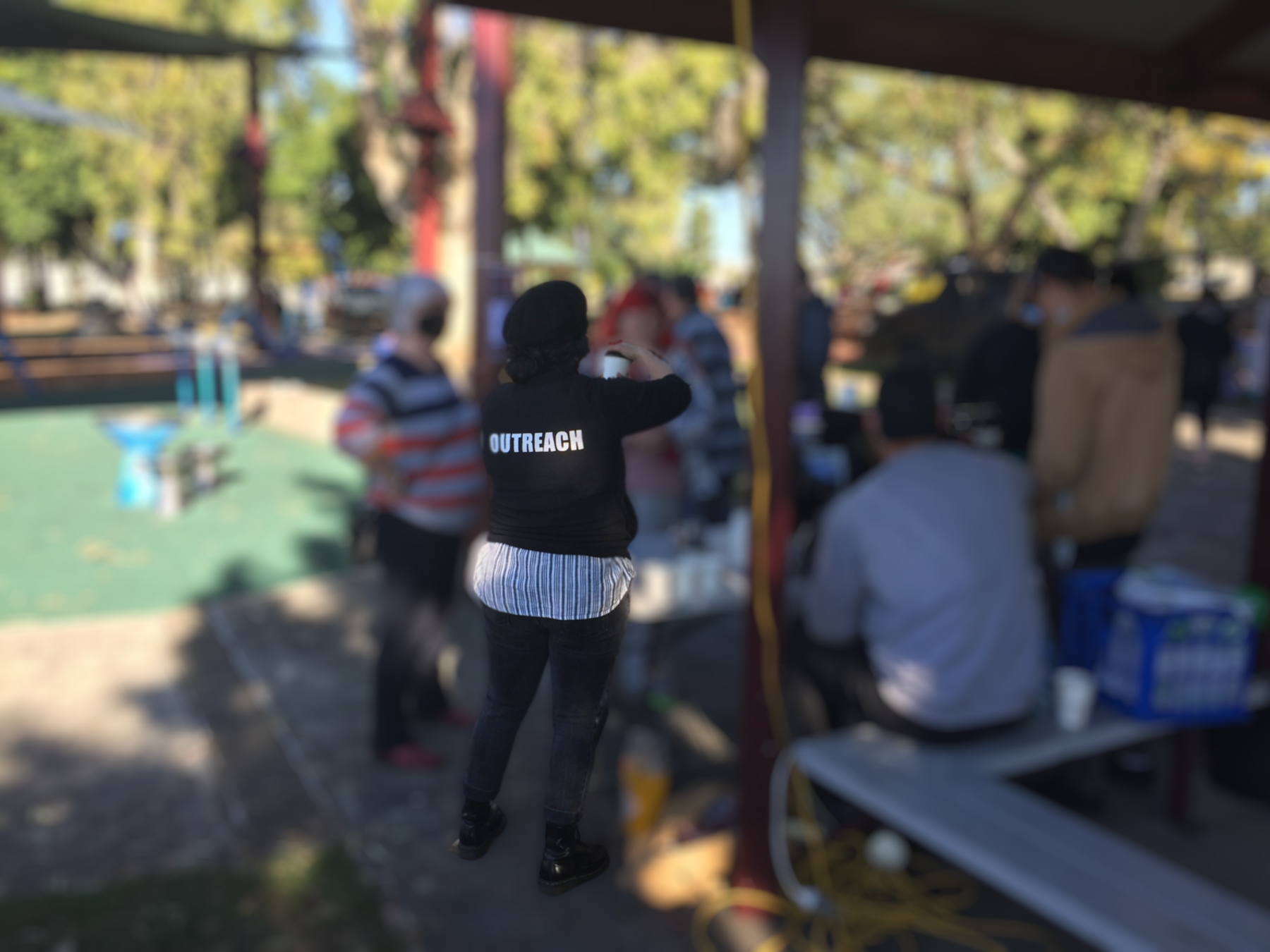 Our outreach team work in the Ipswich community to connect with who are homeless. They regularly attend BBQs supporting homeless and respond to referrals from Ipswich Housing Service Centre and Ipswich City Council. They are responsive and adaptive to community need.. They connect with rough sleepers, and people who are at risk of homelessness, providing support, information and referrals to overcome their immediate barriers. This can include food relief, hygiene packs, a warm drink or sleep pack. In addition, the outreach team also facilitates distribution of Dignity Food Relief on Friday mornings at The Club.
inCommunity Outreach Connections 2020-21 financial year

"inCommunity went above and beyond to help my family and I feel like I couldn't have done it without the help. I was assisted with emotional and financial support. My family was assisted to communicate with the real estate agency and Department of Housing, when needed.
Since receiving help, we have maintained our private rental with no issues."
"inCommunity helped me to find a stable place to live and it's going great. I've been there for a year and haven't had any problems. I was also helped to apply for housing and I felt really supported. The worker didn't judge. They helped me to understand and fill in the forms. I trusted my support worker. They did an amazing job and gave me perfect support!"